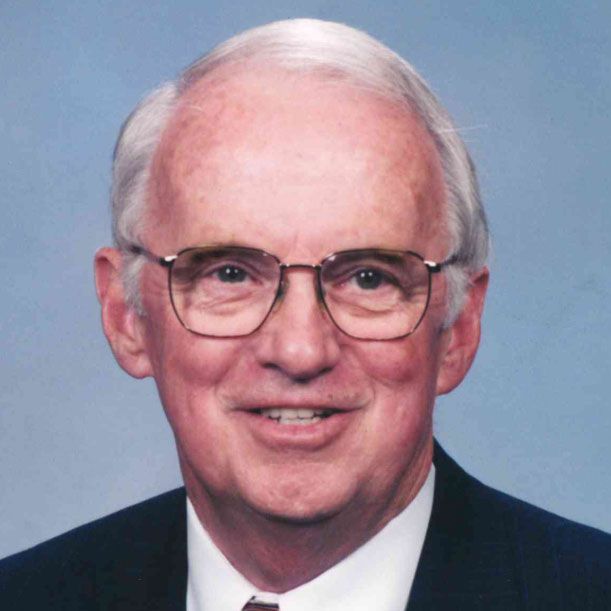 Frederick W. "Bill" Beckmeyer
1930-2023
Frederick W. "Bill" Beckmeyer, of Salina, Kansas, passed away Tuesday, Jan. 3, 2023. He was born in Medford, Oklahoma, on Jan. 19, 1930, to Fred and Irene (Sheeran) Beckmeyer. Bill graduated from Chapman, Kansas, High School in 1948, where he was involved in various sports. He graduated from Kansas State University with a degree in journalism in 1952. He served in the United States Army Infantry as a 1st Lt. in the Korean War with the 5th Regimental Combat Team. Bill was employed at Sunflower Bank as senior vice president and served on the bank's executive committee, working in the correspondent division. He wrote a monthly newsletter for correspondent customers featuring banking events and people titled It Occurs to Me. Bill also worked as a consultant for the American Bankers Association. He attended the Colorado School of Banking and Bank Marketing School. He was a 50-year member of the Kansas Bankers Association and served as state director for the Bank Administration Institute.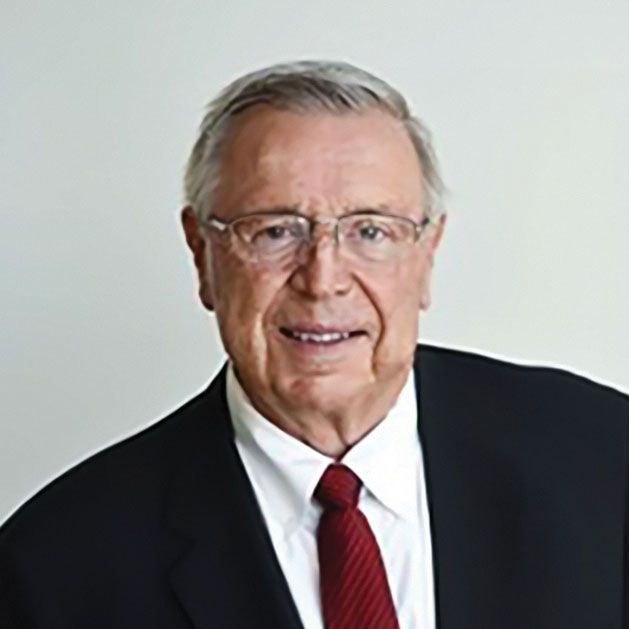 Dean Karl Johnson
1943-2022
Dean Karl Johnson, 79, formerly of Hutchinson, KS, passed away Nov. 18, 2022. He was born Oct. 25, 1943, in Hutchinson, KS, the son of Karl and Helen Johnson.
Dean spent his early years in Haven, KS, where he was active in both 4H and Future Farmers of America. After graduating from Haven High School, he attended Kansas State University where he earned a bachelor's degree in Animal Science and also served two years in the National Guard. His degree led him to a career in banking, initially working with a bank in Dodge City, KS, who serviced farming communities. After two years in Dodge City, he moved to Farm Management Commercial to work in Hutchinson, KS, eventually serving as the President for Hutchinson National Bank and then Emprise Bank. Later, his career took him to the Kansas City area where he was a partner at The Capital Corporation from 1997 until his passing. An active member of the Kansas Bankers Association, traveling the Midwest and building relationships throughout the industry, Dean was a respected leader and mentor for over 50 years with great dedication and passion for the industry.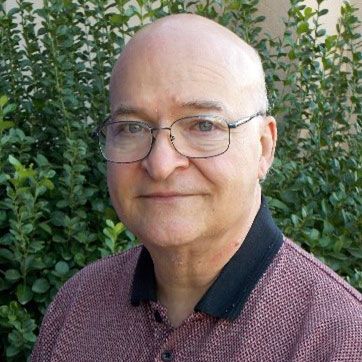 Patrick Dembkowski
1962-2022
Patrick (Pat) Dembkowski, 60, of Manhattan, passed away Thursday, Dec. 22, 2022. He was a VP of Retail Audit/Compliance for Community First National Bank in Manhattan for over 18 years and Commerce Bank for his 42 years in banking.
Pat was born in Highwood, Illinois on May 20, 1962, the son of Margit W. (Laue) Dembkowski, of Manhattan and the late Louis Stanley Dembkowski. He attended and graduated from Manhattan High School in 1980 and Manhattan Area Vo-Tech.
Pat is survived by his mother, Margit W. (Laue) Dembkowski, of Manhattan; son, Christopher Dembkowski (Adrienne), of Orange City, Florida; twin sister, Patricia (Pat) Dembkowski (Wally), of Manhattan; two brothers, Ludwig Dembkowski (Gayla), of Bastrop, Texas; Rodney Dembkowski (Melodie), of Manhattan; three grandchildren, Nora, Ayla and Alexis Dembkowski; and his furry companion, Marley and many nieces and nephews. He is preceded in death by his father, Louis, and one brother, Donald Dembkowski.