Kelly VanZwoll, KBA AVP-Government Relations and Staff Attorney, graduated from the Kansas Emerging Leaders program in August
The Kansas Chamber developed Kansas Emerging Leaders to enhance and motivate young leaders from various Kansas communities. Each year, 20 Kansans representing a wide variety of occupations in the private, public, and non-profit sectors are selected to participate in the program to learn about a myriad of topics important to Kansans through five monthly sessions held across the state. Upon completion of the program, the leaders will be better equipped to shoulder important leadership responsibilities in their individual careers and for their respective communities because of their experience and training through Kansas Emerging Leaders.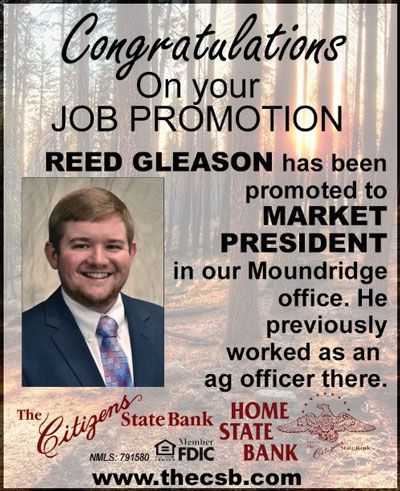 Gleason Named Market President at Citizens State Bank
Reed Gleason has been named market president at The Citizens State Bank's Moundridge office by its board of directors. In his new role, Gleason will oversee deposit and lending after most recently working as an agriculture lender — a position he has held since 2015.
"Upon graduation, I was looking for a career within the agriculture industry, in a business environment that focused on working with and providing a service to people," Reed said. "The career opportunity in Moundridge allowed me to meet my career objectives while staying in a small yet progressive community."
Growing up in a family agriculture business, Reed said his training will bring a unique perspective to the position.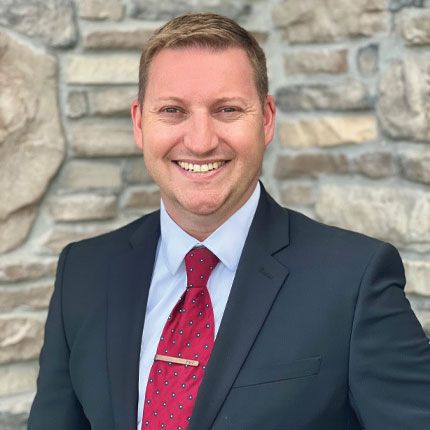 New Robbins Banking Institute Director Brings Banking Experience to FHSU
The Fort Hays State University Robbins Banking Institute and The Kansas Bankers Association recently announced the hiring of FHSU alum Tommy Powell as its director. With more than a decade of sales and support experience in the banking industry, Powell completed his bachelor's degree in business administration with a major in finance in 2020; in addition, Powell has completed classes in the Robbins Banking Institute program. Powell was a commercial lender in the Hays regional office of Commerce Bank. His office will be in the Robbins Banking Institute Center on the FHSU campus. Powell resides in Hays with his wife and young son. "We are excited to have Tommy lead the initiatives of the Robbins Banking Institute," said Dr. Dosse Toulaboe, FHSU Chair of the Department of Economics, Finance, and Accounting. "He is already familiar with our banking program and has the banking industry experience and connections to help the Robbins Banking Institute achieve its goals." The Robbins Banking Institute is part of FHSU's Department of Economics, Finance, and Accounting within the W.R. and Yvonne Robbins College of Business and Entrepreneurship. Its purpose is to prepare students for banking industry careers to help alleviate the shortage of banking professionals in Kansas. Management of the Robbins Banking Institute is being assumed by the Kansas Bankers Association. In this role, the KBA plans to fulfill the Robbins Banking Institute's goals of attracting the next generation of Kansas bankers by showing prospective students the benefits of a career in banking and teaching them the principles of community banking. Powell will also manage and promote the activities of the Kansas Bankers Educational Foundation. KBEF is a 501(c)3 non-profit subsidiary of the Kansas Bankers Association. "We are very pleased to announce the addition of Tommy Powell to our Kansas Bankers Association staff team, and we are equally confident Tommy will enhance the important strategic partnership between Fort Hays State University's Robbins Banking Institute and the Kansas Bankers Association," said Doug Wareham, KBA President & CEO. "Tommy's professional banking experience coupled with his direct ties to Fort Hays State University's Business School and Robbins Banking Institute brings a wealth of knowledge and insight to this partnership and this position." Offering a stand-alone certificate program, a minor program (to complement another major), and an undergraduate degree program, the Robbins Banking Institute courses are offered both on campus and online.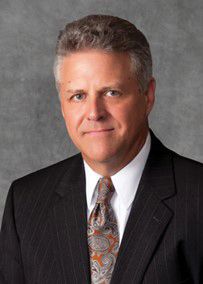 Trustee Ron Johnson Re-Appointed KPERS' Board Vice Chairperson at July 2022 Meeting
The Kansas Public Employees Retirement System Board of Trustees Chairperson James P. Zakoura, of Overland Park, has re-appointed Trustee Ron Johnson, of Seneca, to serve as vice chairperson for Fiscal Year 2023. He has been on the KPERS Board since 2019 with his appointment by Kansas Speaker of the House Ron Ryckman.
KPERS' Board is responsible for Trust Fund investment oversight, adopting actuarial assumptions, and hiring and monitoring the executive director and outside service providers, including investment managers and consultants.
Johnson retired as president and chief executive officer of the Community National Bank in Seneca after 18 years of service. He is a past chairman of the Kansas Bankers Association and the Bankers Bank of Kansas. Johnson has been chairperson of the Nemaha Valley Community Hospital and is a trustee of the Seneca Housing Authority.
He earned a Bachelor of Science in Economics from North Dakota State University and has completed post-graduate work at the Graduate School of Banking at the University of Colorado.
The Board has nine trustees: Four appointed by the governor, two appointed by legislative leaders, two elected by Retirement System members, and one is the elected state treasurer. All serve four-year terms.
The Retirement System serves members and their beneficiaries as fiduciaries, holding assets in trust, growing them through investments, and delivering promised benefits when the time comes.
KPERS provides retirement, disability and death benefits for Kansas' state, school and local public employees. The Retirement System has over 325,000 members and manages over $25 billion in assets. The System also oversees KPERS 457, the state's voluntary 457(b) deferred compensation savings plan, which has plan assets in excess of $1 billion.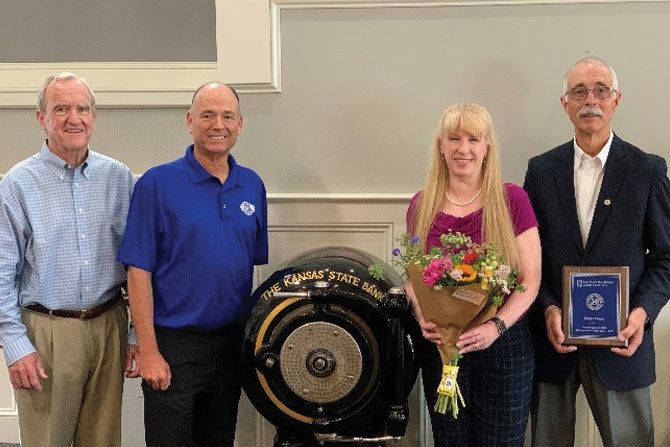 Flager Receives 50 Year Club Award
On June 1, 1971, Daryl Flager started his banking career with the Kansas State Bank after returning from Montana. At the time, Bob Hill told Daryl when he was hired that it would be surprising if he lasted long in banking. And here we are after 50-plus years and counting! Daryl worked for the Kansas State Bank for 17 years in all areas of the bank operations, including working as a teller and in Bookkeeping. He was eventually promoted to Loan Officer.
After being at KSB for 17 years, the McLiney family purchased the Lyon County State Bank and Daryl was asked to move to Emporia and be the Vice President/Senior Lending Officer. He was in that capacity for the following 20 years. After his time with the Lyon County State Bank, Daryl transitioned to Marion National Bank in 2008. Daryl elected to stay with the McLiney family joining MNB, and worked there with his former employee at LCSB, Don Noller. The two of them worked together and opened a branch in Emporia, and Daryl was named the Community Bank President there and held that position for several years. He remains today on the MNB Board of Directors.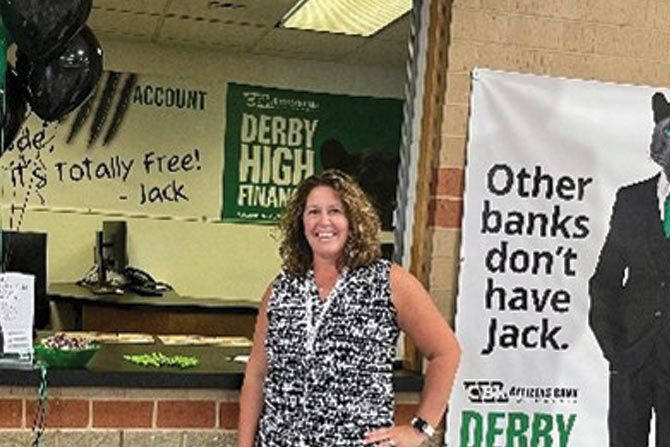 A Familiar Face Joins Citizens Bank of Kansas — Derby High School Branch
Citizens Bank of Kansas is pleased to announce that Jessica Fuller has joined the CBK Team to lead the branch at Derby High School. Many people will recognize Fuller's name as Business Department Chair and teacher at DHS — she will continue those responsibilities in addition to Education Manager at CBK-DHS.
The bank branch at DHS, located in the commons area, was established in 2010 by then-Verus Bank. The concept allows students to have hands-on experience, applying business concepts learned in the classroom. Each year CBK selects interns from a healthy list of applicants. Each intern also receives class credit for working in the branch, open to students, faculty, and staff, before school hours and during lunch blocks Monday through Friday when school is in session. The relationship with DHS includes a financial literacy component for the student's junior year. DHS also receives revenue from the Panther Debit Card program, which is donated to the school by CBK.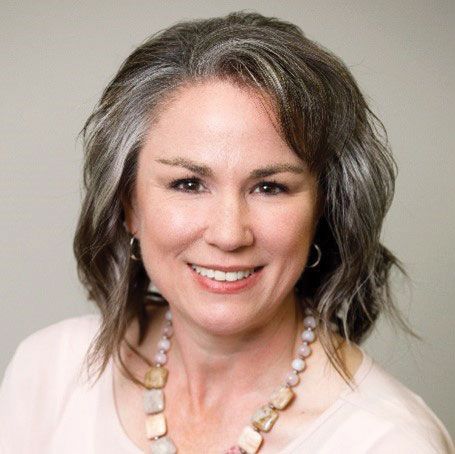 The Trust Company of Kansas Welcomes Mandi Plunk as Trust Officer
Mandi Plunk joined The Trust Company of Kansas (TCK) Wichita office on June 27, 2022. She will work closely with Vice President & Trust Officer Paul Fowler on managing his client relationships. Mandi joins with 13 years of finance and trust experience supplying support to clients and coworkers. Her ability to thrive while tackling multiple projects and her passion for boosting company morale makes her a great addition to the TCK team. Mandi recently completed the Cannon Financial Institute Trust School I & II and will continue to expand her knowledge and expertise in financial planning, estate planning, taxes and fiduciary investment management to serve TCK's valued clients.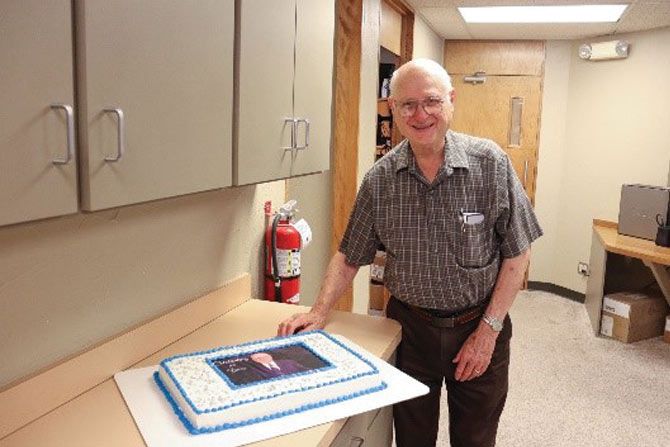 Ramsey Celebrating 60 Years in Banking
Duane Ramsey started working at Security State Bank on Aug. 2, 1962. He is currently a Trust Officer but has previously served in other capacities within the bank, such as President for 26 years, Cashier-Ag Representative, Bookkeeper, and Teller. During his celebration, we talked about how much the banking industry has changed. Duane reminisced on figuring interest rates on savings accounts by hand at the end of every month, receiving their first calculator at the bank, and picking the building location of Security State Bank in Scott City. Although time has changed banking, we are glad some things stayed the same!
Congratulations, Duane!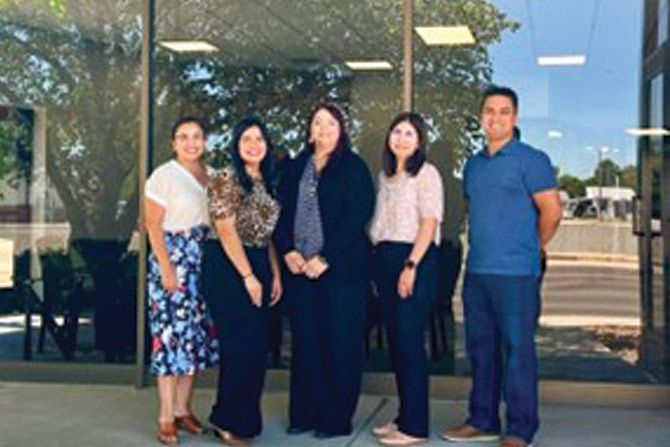 Plains State Bank's 100% Bilingual Branch
Plains Bancshares, Inc., the parent company of The Plains State Bank announced last month the opening of a new branch in Liberal, KS. The Plains State Bank is a KS-based, family-founded and predominately family-owned bank with $260 million in assets across its western and central Kansas locations. The Plains State Bank is focused on growth, most notably with their pending acquisition of two branches in Harper and Anthony, KS, 2018 acquisition of Bank VI in Salina, KS, and recently opened branches in Hutchinson and Great Bend, KS. The Plains State Bank values local communities and has hired long-time Liberal, KS, banker Teresa Randle to lead the new branch. Gene Dikeman, Chief Executive Officer of The Plains State Bank said, "Teresa and her team have a wealth of experience serving the Liberal community of individuals, family businesses, and commercial and agricultural customers. Teresa is passionate about serving the whole community and has proven her dedication to this by making sure each staff member can communicate with both English and Spanish speakers. We are ecstatic to have her and her team lead our expansion into the Liberal area."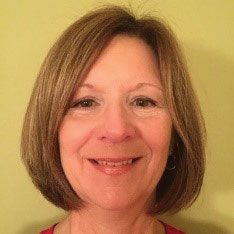 Lederer Retires after 34 Years at Kendall State Bank
Kendall Bank marked the retirement of longtime employee Pat Lederer with a reception at its Valley Falls location last month. Lederer, a Valley Falls native, currently resides in Lawrence.
Lederer started her employment at the Nortonville branch of Kendall State Bank in 1988, nearly 34 years ago, as a part-time teller. She served as the vice president of bank operations, working out of the Valley Falls office.
"I always said I would retire at my full age — 66 years and four months. That date for me falls on Sept. 1," Lederer said prior to her retirement. "I have always enjoyed my job at the bank. We moved to Lawrence in 2007 — and it didn't bother me to move because I knew I would still see people I grew up with and enjoy being in Valley Falls for work daily. I love this small town and the people here."