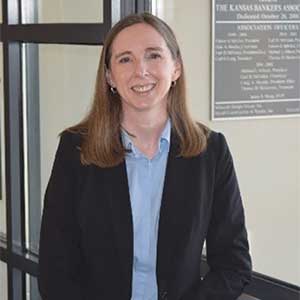 New Addition to the KBA Insurance Team
We are very excited to announce that Elizabeth Roche joined our KBA Insurance team Feb. 1 as our Vice President Employee Benefits Administration. Elizabeth will oversee all aspects of the administration of our employee benefit plans and will be an additional resource to assist our member banks and their employees on a variety of benefits issues. Elizabeth comes to us from Blue Cross Blue Shield of Kansas, where she has worked in a variety of roles over the last 20 years. Most recently, she was Regional Operations Manager. She has extensive experience and understanding of the KBA Medical Plan. Please join us in welcoming Elizabeth to our team.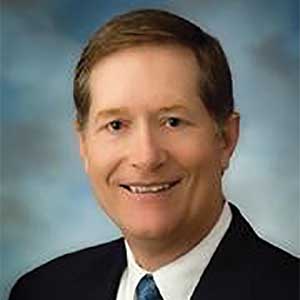 Stones Appointed to the Federal Agricultural Mortgage Corporation Board of Directors
The Federal Agricultural Mortgage Corporation (Farmer Mac) announced that Chuck Stones has been sworn in as the newest member of the company's board of directors. Chuck was confirmed by the United States Senate Dec. 18, 2020, after being nominated for the position by then-President Trump earlier in the year. He replaces Bruce J. Sherrick of Champaign, Illinois, on Farmer Mac's board. Chuck brings significant experience with agricultural credit policy, government relations, marketing, strategic planning and organizational management. He worked closely with agricultural and rural lenders during his 33 years with the Kansas Bankers Association, including 15 years as president until his retirement in 2018.
Promotions Announced at Centera Bank
Michael Cearley, CEO of Centera Bank, announced the promotion of Marilyn Brown to Senior Vice President of the Sublette location and Derek Olson to Senior Vice President of the Dodge City location. Marilyn Brown has been with the bank since 2008, and Derek Olson has been with the bank since 2007.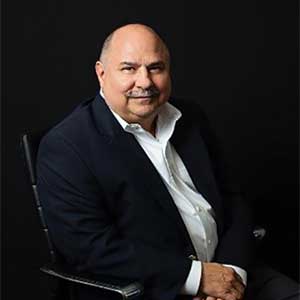 Lewis Promoted to Market President
First Heritage Bank is pleased to announce the promotion of Don Lewis to Market President – Kansas City. A 38-year banking veteran, Don has been an integral part of our institution's growth in the Kansas City Market. In his new role, Don will lead business development and community involvement efforts for our Kansas City area operations. Don is a longtime Lenexa resident and will help lead our new Lenexa office.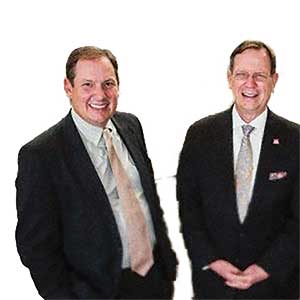 Father Passes Baton to Son After 30 Year Career with Trust Company of Kansas
After a 50-year career in the trust business and 30 years serving the Trust Company of Kansas, Stephen English has passed the baton to his son, Chris English. Although Stephen has changed his role, he said that retirement is not in his future as of yet and will continue to serve as Chairman of the Board. His son Chris has stepped up into the position as CEO, effective Jan. 1, 2021. "When I reflect on the past, I treasure personal relationships with so many clients whom I call my friends," Stephen said. "These are friendships that I continue to cherish as I change my role at the Trust Company of Kansas (TCK)."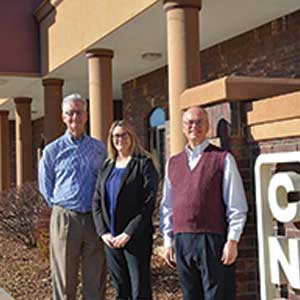 Community National Bank & Trust Leadership Changes
Changes are afoot at Iola's Community National Bank & Trust, with a trio of longtime bankers earning new duties. Most prominently, Tom Strickler is replacing Jim Gilpin as bank president, although Gilpin will stay on at CNB in a part-time capacity as part of his "semi-retirement." Patience Simpson has been promoted to senior vice president of commercial lending. The transition has been in the works for several years, Gilpin noted. "It works well when you have a succession plan," Gilpin said. "It's helped everybody in terms of making necessary arrangements."
Community National Bank & Trust Receives Newsweek Award
Community National Bank & Trust has been selected by Newsweek magazine as one of the Best Banks in America under $10 billion in total assets. Community National Bank & Trust was selected as the only Bank in Kansas to receive this recognition as "Best Bank" and chosen as one of the Top 50 Banks in the United States to receive this honor. Community National Bank & Trust is a $1.65 billion bank owning 38 banking locations in Kansas, Missouri, and Oklahoma, with its newest de novo Banking Center in process in Wichita.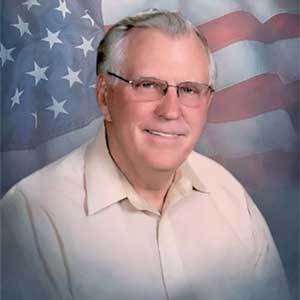 Gary Wayne Cotterill



July 7, 1940, – Dec. 8, 2020
Gary W. Cotterill, 80, of rural Cherryvale, Kansas, went to be with his Lord and Savior Tuesday, Dec. 8, 2020. He was born in McPherson, Kansas, to Cecil and Violet (Danielson) Cotterill. His early years were spent having fun playing baseball when his family lived in Pittsburg, Kansas. He and his brother, David, both enjoyed baseball. Later in youth, his parents, brother David and sister Evelyn lived south of Independence on some acreage with some livestock. This helped spark his passion for agriculture. Gary graduated from Independence High School and married his high school sweetheart, Marie Wolf. They resided north of Independence before moving west of Cherryvale for the remainder of their marriage and raised their son, Paul, and twins Rex and Regina.

Gary led a very full and active life raising his family and working. His career as an agricultural banker spanned 37 years, beginning with Peoples State Bank, First State Bank, then Community National Bank. He was President of First State Bank for 11 years. He thoroughly enjoyed the community of people, farm visits, and helping customers with their banking needs. From the time he graduated high school, he was involved in production agriculture with cattle and sheep. He would shear sheep in the summers and was a wool handler for Mid-States Wool Growers Association for many years. He was proud to have served a career in the Army National Guard, followed by the Army Reserves from 1962 to his official retirement in the year 2000. He was a licensed pilot and enjoyed having his plane for a few years.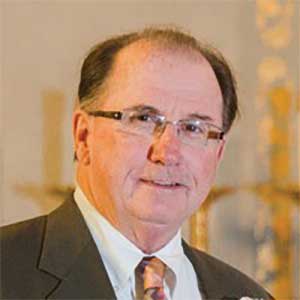 Joseph Patrick Kennedy

Sept. 20, 1944 – Dec. 30, 2020
Joseph Patrick Kennedy, 76, Frankfort, KS, died Wednesday, Dec. 30, 2020, at Frankfort Community Care Home. He died after a 14 year battle with Alzheimer's that ended with COVID-19.

Joe was born on Sept. 20, 1944, in Frankfort, KS, the son of W. F. and Opal Kennedy. He graduated from Frankfort High School in 1962 and attended Donnelly College in Kansas City, KS.

He married Marybeth Vader on Sept. 12, 1964.

After living in Kansas City for six years, they moved to Frankfort in 1970, when he began his career in banking at First National Bank, Frankfort. He served his family's organization for 40 years, ending as Chairman of the Board Emeritus.

Professionally Joe was involved in the Community Bankers Association of Kansas, serving as chairman 1996-97. He served on the original board of directors of Bankers Bank of Kansas, also served on the board of directors of the Independent Community Bankers of America, including the agricultural committee for ICBA, for 20 years.