LEGACY BANK WELCOMES JEREMY DOGGETT TO PRATT BRANCH AS AG & COMMERCIAL LOAN OFFICER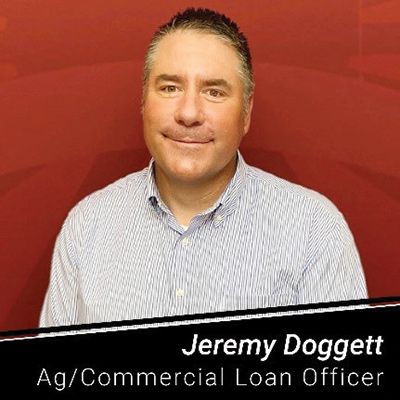 Legacy Bank welcomes new employee Jeremy Doggett as Ag & Commercial Loan Officer at their Pratt location. He is a member of the Pratt Rotary Club and is the Past President of the Pratt Area Chamber of Commerce. Doggett has strong ties to his community and has 16+ years of industry experience which makes him a valuable addition to Legacy Bank!
VENNEBERG CELEBRATES 50 YEARS IN BANKING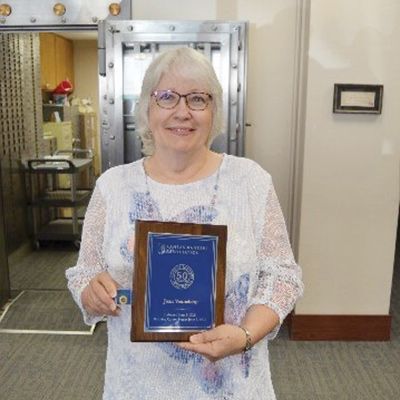 Jean Venneberg, Assistant Vice President & Assistant Cashier from The Farmers State Bank of Westmoreland, is celebrating her 50 years in banking and received the 50 Year Club Award. She began her career on June 1, 1972, at The First National Bank in Onaga and has held numerous positions throughout her time as a file clerk, proof operator, teller, insurance secretary, IRA account officer, fedline operator, customer service rep, assistant vice president and assistant cashier. The most memorable part of her banking career over the last 50 years has been the people. She has really enjoyed the many people she has met and worked with at the bank. She has many fond memories of people who have taught her so much, both about banking and living. Jean is married to her husband Bob and has two
children – Kelly and Scott, and now has five grandchildren – Samantha, Jeremy, Kylie, Keagan and Carter.
MORRILL & JANES BANK AND TRUST COMPANY COMPLETES MERGER WITH BANK ON BLUE VALLEY
Merriam, Kansas-based Morrill & Janes Bank and Trust Company ("Morrill & Janes Bank"), a wholly-owned subsidiary of Heartland Financial USA, Inc. ("Heartland") (NASDAQ: HTLF), and Overland Park, Kansas-based Bank of Blue Valley, a wholly-owned subsidiary of Blue Valley Ban Corp. (OTCQX: BVBC) ("BVBC"), jointly announced that Heartland has completed its acquisition of BVBC. Immediately following the closing of the merger between Heartland and BVBC, Bank of Blue Valley was merged with and into Morrill & Janes Bank, which adopted the "Bank of Blue Valley" name. Together, the two banks combined have assets of over $1.2 billion and will be headquartered in Overland Park, with a total of 13 full-service branch locations.
Robert D. Regnier, Chairman, President and CEO of Bank of Blue Valley, will lead the combined organization as Executive Chairman and CEO, and Wendy L. Reynolds, President and CEO of Morrill & Janes Bank, assumed the role of President of the combined bank. In addition, Kurt M. Saylor will continue as Chairman of the Board.
Mr. Regnier said "We are excited about the opportunity to expand our team, services, and commitment to the Kansas
City region. Our combined local expertise and the expanded products and services provided by Heartland will allow us to be even more competitive in the economically strong and vibrant market." Ms. Reynolds said, "Bank of Blue Valley and Morrill & Janes Bank share a common focus of providing excellent service to our customers and leadership in our communities. We have retained Bank of Blue Valley's heritage as a locally managed community bank, expanded its footprint, and increased its lending capacity. We expect this new combined entity will quickly add value to our customers and communities."
WELCOMING DILLON RODGERS AS ABILENE MARKET PRESIDENT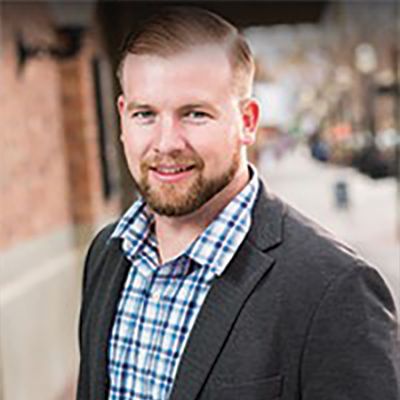 Astra Bank is excited to announce that Dillon Rodgers will be taking over the Market President position in Abilene for Kent Wyatt, who is set to retire Friday, July 1. Rodgers is currently a Loan Officer at Astra Bank. Before joining Astra Bank in August of 2021, Rodgers was a Branch Manager at Sunflower Bank in Manhattan where he managed branch operations and customer relationships in the Manhattan area.
As Market President, Rodgers will help empower Astra Bank to provide dependable financial solutions and services to the Abilene community. "I am pleased to see Dillon taking over the Market President role for Astra Bank in Abilene," stated Kyle Campbell, President and CEO of Astra Bank. "His commitment to Astra Bank customers and to the Abilene community will make him a valuable leader. I look forward to seeing him follow in Kent's footsteps of providing great solutions and service to the community."
"I am excited to take on the position of Market President," said Rodgers. "Astra Bank persistently works to uplift the community and I'm thrilled to get the chance to be more involved in that fulfilling mission."
Kent Wyatt, current Abilene Market President, retired on July 1, and the Astra Bank Abilene hosted an open house that day from 1-4 p.m. Wyatt has been an important part of Astra Bank's growth and culture, having served at the bank for 39 years. "I am looking forward to my retirement and the changes it will bring," said Wyatt. "I've enjoyed working in banking, and it has allowed me to know so many wonderful people. Dillon is a great addition to Astra Bank, and I wish Dillon and Astra Bank the very best."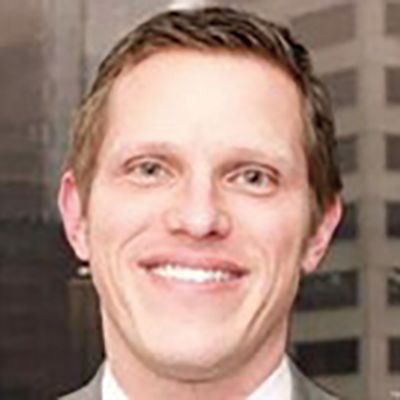 Douglass J. Adair has been named chairman of the board of directors of Exchange Bank & Trust. He succeeds Rich Dickason, who held the position since 2020 and continues as chief executive officer of the bank. With his election as chairman by the board, Adair has become the third generation Adair family member to hold the position. The 166-year-old bank has been under the Adair family's ownership since 1952. His grandfather, John A. Adair, served as chairman from then until 1980. His grandmother, Grace Adair, chaired the board for the next six years, and his father, Paul H. Adair, from 1991 to 2019. Adair began his career with Exchange in 2008 as an assistant operations officer at the bank's branches in Lansing and Leavenworth. In 2016,
he moved to Exchange's main bank in Atchison, where he has served as vice president and controller. He has been a member of the bank's board since 2018.
CHARLIE R. WHITE CELEBRATES 50 YEARS IN BANKING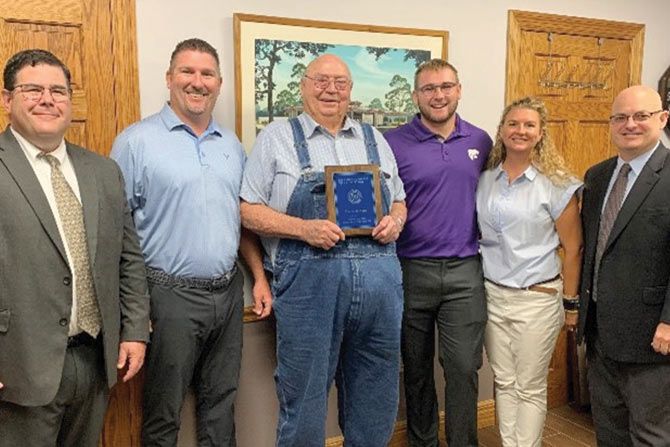 Congratulations to Charles (Charlie) R. White on his 50 years in banking! White graduated from Sheridan Community High School in Hoxie, KS in 1960 and then graduated from Kansas State University in January 1967 with his B.S. in Animal Husbandry. He began his
professional career as an extension agent for Riley County. In April of 1972, he changed his career path to an agricultural loan officer with the First National Bank in Manhattan. In 1978, White purchased ownership with several partners for First National Bank in Wamego and began working there as Vice President/Ag Loan Officer. White continued his banking education and graduated from the Graduate School of Banking in Colorado in 1981 and the Senior Bank Officers School in Boston, Massachusetts in1983. He became President/Chairman of the Board in 1985 when he had bought the partners out and held that position until 2009 when his son, Lance took over as President. He remained as Chairman of the Board until 2020. As of now, White is working as Chairman of the Board Emeritus at Bank of the Flint Hills in Wamego and Chairman of the Board at Wamego Bank Shares. In his spare time, he enjoys golfing, hunting and fishing as well as the ranch where he and his family lives. He has enjoyed the reputation that most bankers have by helping their communities grow and prosper, particularly community banks and has always thought it was special to see how the community grew from the bank. Congrats Charlie!