How did you become a banker? Did you always aspire to be part of the financial industry?
Although I always had a positive view of bankers due to their community involvement where I grew up in Cherryvale, Kansas, banking was not on my career radar. After college graduation I served in the military for several years, then began to search for a job. The father of a good friend of mine, Gary Cotterill, was a local banker and gave me an opportunity to learn the industry.
I started my banking career at the First State Bank of Edna in Cherryvale, working for Gary Cotterill, who has been a wonderful friend and mentor.
To me the banking industry is one of the primary catalysts for the communities we serve, and it is a wonderful industry to be a part of.
Describe your education background. What did you study?
I have a B.S. from Pittsburg State University, and a Master of Divinity from Midwestern Baptist Theological Seminary — probably not the typical education for a banker. Over the years I've had the privilege of rounding out my education in several banking organizations. Furthermore, industry specific courses like the KBA's Ag Lending School and the Graduate School of Banking served to fill the gaps, along with on-the-job experience.
Are there any specific individuals who had a major impact on your career, and how?
Well, first my dad, Dr. Marvin Johnson, who's now passed away. Dad was a school administrator and I learned the importance of integrity from him. He always told me to do a few things well, not a lot of things. Focus, vision, and compassion were also qualities that he modeled for me.
I had a college professor, Dr. Brian Sperry. He was the proverbial John Wayne kind of guy, with a firm handshake, who looked people in the eye. Mr. Sperry made an impression on me to develop integrity, a good work ethic and compassion for others. He was the kind of man I want to model.
Gary Cotterill was another gentleman I learned a lot from in regards to the banking industry and life. I worked for him twice in my career. He was a wonderful mentor.
The most important role model for my life is my Savior, Jesus Christ, who provides hope and direction for each and every day. From a leadership standpoint, He is the perfect example of a leader with passion, compassion, and clarity.
What is the most rewarding part of your career?
Dealing with people, whether it's staff, customers, or community. I enjoy people. People are the only thing of eternal significance we touch daily.
How has retail banking changed in the last five years?
We've evolved into a more digital environment. Digital platforms really are effective for providing services. As a result, there are many people, especially young people, who never set foot in a branch. That makes it challenging to create a relationship, but people still want that, too. Maybe the best thing we can give our customers is financial guidance and to find a balance between offering digital services while developing trust-based relationships.
What do you think will be some of the dominant trends within the financial industry in the next 5-10 years?
The trend toward digital banking is going to continue. The recent COVID event has accelerated this in many ways as we find that our customers' behavior and desire for less contact has been changed. It will be important for community bankers to offer a balance of products and a conduit for our customer base to reach us in an effective and timely manner. We will continue to struggle to retain and grow our deposit base and will have to look to non-traditional sources for funding needs.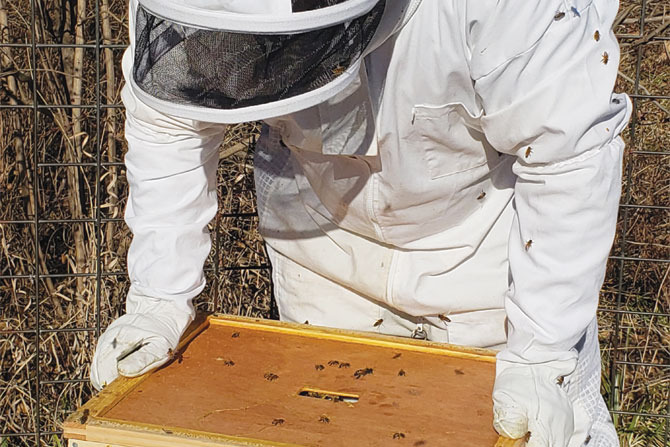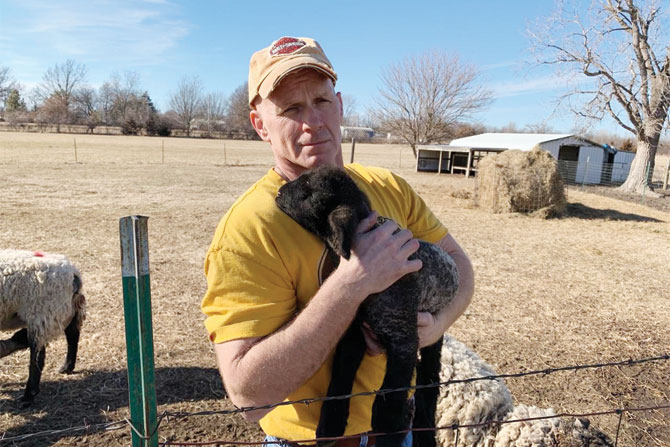 What have been some of the major challenges in creating a balance in customer branch and digital-based transactions?
Banks have to offer digital services, especially with the reality of COVID-19, but people still want to see people. In banking, you must be nimble. Some aspects of banking need less of a human touch than others. You have to position yourself as well as you can and cultivate a "cup half full" attitude.
What is the secret to creating a culture within a banking organization where customer satisfaction is paramount?
As a leader, think about the people as a team consisting of chess pieces, not checker pieces. Everyone achieves more when they work together, yet you have to figure out where each persons' talents and interests are and give them assignments to match. The biggest driver for making everything work is communication and empowerment of staff at all levels. Delegation with authority is imperative for the success of the team. Forward momentum is key and facilitated through our team's mission statement. Our team is diverse, so getting everyone to buy into the culture is challenging. As a leader, one needs to be flexible and work to unify team members. We strive to create a free-flowing team with authority delegated to the frontline staff level.
An important part of leadership is to leave things better than we find them. Core values matter. Our core values drive our culture, which redefines profit. The P stands for people — people are our greatest asset (employees, customers, community members), R — Respect — treat everyone with respect, O — Opportunity — provide opportunity through our culture for everyone to excel, F — Family — family comes first in all that we do, I — Integrity — integrity is all we have — it is priceless and drives every decision that we make, and T — Truth — truth is the basis for trust. Our team members, customers and community must be able to trust our bank. This is what PROFIT means in our culture.
As part of our leader team building process, I ask leaders within the bank to read four leadership books every year. It's a book club, essentially. So far, the books for 2019/2020 are:
Extreme Ownership by Jocko Willink and Leif Babin
Know What You're FOR by Jeff Henderson and John C. Maxwell
Who Moved My Cheese? by Spencer Johnson and Kenneth Blanchard
Good to Great, by Jim Collins
Getting people to read helps everyone get outside the box when it comes to the way they've been thinking. For example, "Know What You're FOR" offers great lessons because identifying what you're for changes what you do. Young people, in particular, need to identify not just what they want to do, but why they want to do it. Knowing "what" helps you know "why."
What is the biggest impact of being a KBA member? What makes it beneficial?
It's a chance to impact other people. You have the opportunity to work with peers and learn. Also, the association has a collective voice that is more powerful than any single voice. The educational elements of the organization are priceless, along with legal counsel that is industry specific. The KBA is a true friend and safe place for all Kansas bankers.
Are you involved in any civic or charitable organizations?
Yes. Over the years I've had the privilege of serving various organizations throughout the communities in which I've worked. It's important that we invest in others through service. If we are all wrapped up in ourselves, then that makes a small package. I've learned that it's not all about me, and that's one reason, among many, I am honored to serve KBA.
If you look back at your career and life, what would be three things that you have learned and that you would pass onto a younger member within the banking industry?
Be slow to speak and quick to listen. Don't burn bridges.
Look for a good mentor.
Understand that you've never arrived.
What are some professional moments that make you the proudest?
There have been several times during my career when people came together and accomplished great things. Seeing and participating as a team with others is rewarding. Leaving something or someone better than we found them is something I long to do daily.
What is your favorite way to spend your free time? Any unusual hobbies?
I keep bees; buy and sell Harleys; write devotional material; and enjoy physical fitness. We get around 40 gallons of good clover honey every year out of our beehives. Bees are unique and amazing.
I am also a chaplain with Racers for Christ at a local racetrack (Humboldt Speedway).
Tell us about your family.
I have been married to my beautiful wife, Michelle, since 1987. She is a middle school teacher. We have three sons and two grandchildren. One son is a musician, one is on active duty, and one is at Pittsburg State University. My grandson is 4 and my granddaughter is 2.
By The Kansas Bankers Association