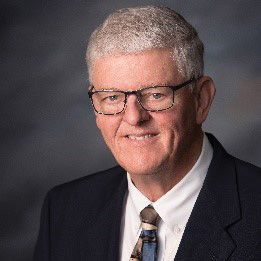 D. Gene Dikeman II, KBA Vice Chairman
Gene Dikeman is the President & CEO of The Plains State Bank in Hutchinson. He was previously the President of Farmers Bank & Trust in Great Bend and the President of First State Bank in Larned. In 2018, he was PAC Chairman and has served on the Central Kansas Regional Medical Center Board of Directors, School Board, President of Chamber and Economic Commissions and has been a K-State Mentor. After receiving his associates degree from Garden City Community College, he received his B.S. in Business from Kansas State University and has attended the Graduate School of Banking – Madison, Wisconsin. He is married to his wife Mary and has six children and 13 grandchildren. In his free time, he enjoys being a private pilot, hunting, fishing, farming and Jeeping. His goal is to make a difference by helping communities and families be successful and meet their potential.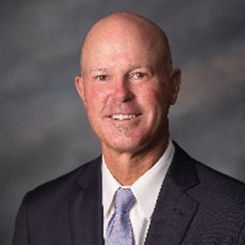 John B. Dicus, Chairman's Appointment
John B. Dicus is Chairman, President & CEO at Capitol Federal Savings Bank in Topeka. Prior to his current position, he served as Chief Operating Officer, Executive Vice President of Corporate Services, and various other positions since 1985. A graduate of Topeka West High School, he continued his studies at the University of Kansas, earning a Bachelor of Science degree and a master's in Business Administration. He is married to his wife Brenda and has three children: Ellen, Emily and Laura. He also enjoys playing golf in his free time.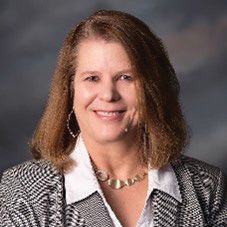 Julie Huber, Regional Representative
Julie Huber joined Equity Bank in January 2003 and oversees Mergers and Acquisition Integration, Strategy Implementation, and Digital Transformation for the $5 billion bank. She has been a member of Equity Bank's executive leadership team since the bank's inception. During her tenure at Equity Bank, she has had the distinction of working in every department of the bank from Compliance to Internal Audit to Credit to Operations to Risk Management to Strategy. She has spent her time at Equity Bank growing the company from a small bank with only two locations to a bank with 67 locations located in four states. Julie is an alumnus of McPherson College, with B.A. degrees in Business Administration and History and earned an MBA from Baker University. She graduated from the Stonier Graduate School of Banking in 2006.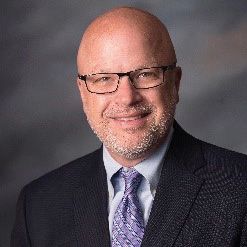 Dale Winklepleck, Regional Representative
Dale Winklepleck serves as the President & CEO for Solutions North Bank in Stockton. Before this, he held employment with the Federal Deposit Insurance Corporation. He obtained his bachelor's and MBA in Finance from Fort Hays State University. He is married to his wife Heather and has two children: Lexi and Logan. Winklepleck and his wife are very excited in becoming first time grandparents in December of this year. His goals include to raising productive kids and being positive.
Troy Hutton, At-Large Representative
Troy Hutton has served as the President and CEO since 2013 for the First National Bank of Hutchinson in Hutchinson. He obtained his bachelor's degree in Business Administration from St. Mary of the Plains College and has also served on the State Affairs Committee. He is married to his wife Nikki and has one child, Alexis. He is passionate about community banking and enjoys getting to play sports and golf in his free time.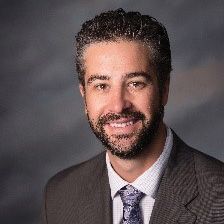 Cameron Cooper, YBOK Board Division President
Cameron Cooper, Executive Vice President of Patriots Bank in Garnett since 2003, will serve as the YBOK President for the 2022-2023 year. Cooper obtained his bachelor's in Business Management from Kansas State University. He also serves on the Board of Directors of his bank. In his free time, he enjoys hunting, fishing, boating, skiing, hiking, biking, cooking and coaching his kids in sports. He has three children: Nolen, Vince and Owen.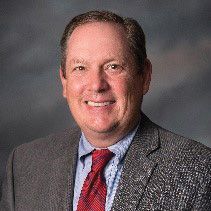 Chris English, KBA Trust Division President
Before working in the banking industry, Chris English was a math teacher and coach for the Lawrence Public Schools from 1997-2009. He had attended Kansas University for his B.S. in Secondary Education/Mathematics and has also attended the ABA Wealth and Trust Schools. English started at The Trust Company of Kansas in Lawrence in 2009, where he is now CEO & Chairman of the Board. He has also been a Trust Division Board Member from 2017 to the present. He is married to his wife Tracy and has four children: Abigail, Keely, Connor and Libby. He enjoys backpacking, camping, fishing, golf, gardening/yard work and cooking in his free time.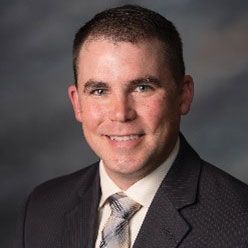 David White, Kansas Ag Bankers Division Representative
Since 2013, David White has served as the Senior Commercial Relationship Manager of Commodities for INTRUST Bank, N.A. in Wichita. Previously, he worked as a Risk Analyst for CoBank from 2010 to 2013. He has his bachelor's in Agricultural Economics from Kansas State University and his MBA in Finance from Fort Hays State University. From 2021 to the present, he has served on the ABA Ag & Rural Bankers Committee and from 2020-2021, he was on the ABA Ag Bankers Conference Advisory Board. He also has served on the Kansas Ag Bankers Division Board from 2015 to the present. He is married to his wife Stacy and has three children: Charles, Harrison and Samuel. When he is not banking, he is actively involved in his 1,800-acre family farm near Wellington.